I'm totally slacking…
I'm working on getting some custom post types out so I can better format the information accompanying the videos. So, for the time being, this is all you get. I hope to have the new post template created in time for the next video to be posted.
When the new template is working properly I'll come back and update this so it's pretty and matches the new format.
For the time being, please accept the following goat picture as my sincerest apology for the lack of info in this post.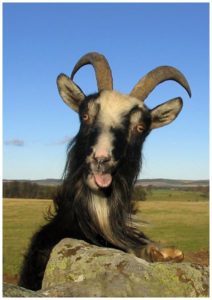 (Image credit)